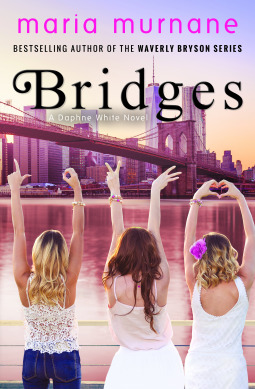 Bridges: A Daphne White Novel
Chick-Lit, Contemporary Fiction
The tipping point in why I've decided to review this book is because the main protagonist is a writer. I've always found it fascinating when the main character is a writer because it's interesting to see the character's writing dilemmas being fleshed out as the story progresses. This is exactly what I got with Daphne in Bridges.
The story is reminiscent of the TV series Sex and the City, complete with fun girlfriends, hijinks along the way, misunderstandings, and love between friends.
I like Daphne, but the way the story began made it feel like she was just going along with everything, even her relationship with Derek, and she had no real endgame in mind. Of course, this is except for her writing, which she embraced like a fish with the water.
Truth be told, as I got to read the montage of her rejection letters one after the other, it was disheartening. The only glimmer of light that kept me going was the thought of vindication in the end. I was rooting for a happy ending that's why I stuck to the story.
While reading, I briefly wondered if my friends and I could experience the same things that Daphne and her posse went through. I hope we do.